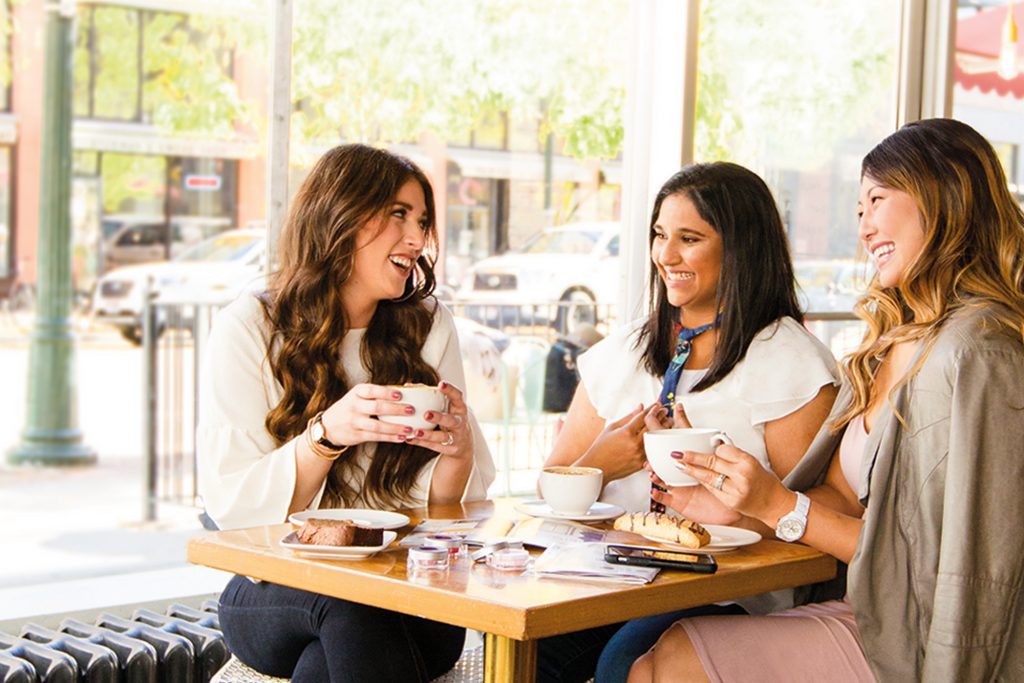 When you host a qualifying Scentsy party, you can get all the Scentsy you LOVE at half-price or free (as in, NO dollars spent on the warmer or diffuser you've had your eye on). And this monthly everything is half-off AND you can get double host rewards!
If you're not quite sure what it means to host a party, don't let that hold you back! Let me show you everything you need to know to have a simple and fun time.
Hosting a Scentsy party:
DOES NOT mean = awkward conversation and a sales pitch.
DOES mean = literally whatever you want it to be.
This isn't your mama's home party anymore. Hosting is EASY, versatile and fun, and you earn rewards no matter how or where you choose to party. My Favorite is online. It's simple, it's easy, and it's TONS OF FUN! Here are some other options:
On Location
Round up friends and family and host a party wherever you like to hang out. This could be your living room, your favorite coffee house, or even a nearby park. No matter where you want to meet, I will be there to handle everything.
On the Go
Not a fan of ON LOCATION? That's ok. ON THE GO is awesome too. I will give you catalogs, order forms and a small basket or bag of my fragrance testers, and you take it from there. Leave them on your desk at work or take them to your kid's soccer game. It's easy to share your favorite products with SO MANY people! I took mine testers to my kids' music lessons to get some work done while waiting for them. I got two orders and TONS of questions. It really is that simple.

Online
Again, this is one of my favs. You're already on Facebook, so host an online party. It's a great way to connect with friends from all over.
On Your Terms
Still having doubts? How about a hybrid-party? You can meet up with some friends and me, of course, at a coffee shop to test out all the fragrances I have to offer. Then share a party link on Facebook with anyone who couldn't be there! I will help you in whatever way you want to whip up the perfect party for you to get the most rewards.
"But all my friends just get those wax melts at the grocery store."
To that, I say: The quality of our fragrance products can't be beaten. They last longer and smell oh-so-much better than the knockoffs.
Secondly, When you host a party, you are supporting my small business and thus my family.
And remember, hosting a party in January means you earn DOUBLE half-price Host Rewards. So Have a hybrid-party and it's like having 3 parties in one!

So Let's Recap. Hosting is fun because:
Flexibility: Party your way, wherever you want.
Convenience: You were gonna be at the coffee shop anyway! (Or on Facebook. You're always on Facebook.)
Ease: I handle all the details. You just provide the guest list!
Superior products: For your superior taste.
Support: You're helping me and my family reach our goals!
Rewards: Get your Scentsy products at half-price or free. (And DOUBLE in January!)
Sounds pretty great, right? Contact me today to get your party on the calendar.
Only one week left to take advantage of 10% off and the double half-price host rewards