It's November at Scentsy and that means holiday time. It is fast approaching. In fact, if you get paid weekly, there are only 7 more paydays until that fateful day. But you need not fear, for I am here to help. Scentsy has added even more excited products to our already awesome line. Check out the all new Bath Bombs, Holiday Bricks, and our newest buddy arriving just in time for the holidays.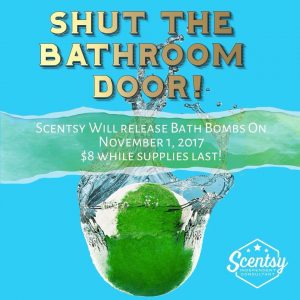 New this month are bath bombs. Now I am a bit of a self-proclaimed Bath Bomb aficionado. I LOVE MY BATHS and I LOVE BATH BOMBS. I can't say enough about these. They are HUGE in size, uber fragrant and oh so luxurious. I used AMAZON RAIN and never has my skin felt so silky smooth and I slept so well after using it. My girls climbed in the tub after me and even they slept better and had soft skin. Even more than that, my bathroom still smelled fresh this morning. These bombs are the best have I ever used.
But that is just the beginning. Scentsy has also brought back our HOLIDAY SCENTSY BRICKS. Our hand-poured, limited-edition Scentsy Bricks are more than five times bigger than one Scentsy Bar, so there's more indulgence, more nostalgia and more holiday joy to go around all season long!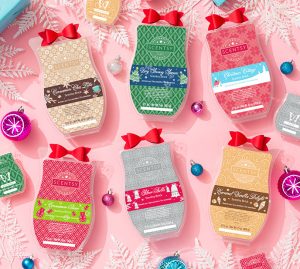 Our newest scent, Cinnamon Chai Latte is a sip of cardamom, cinnamon stick, grated nutmeg and steamed milk. Get ready to relax and drift away to distant memories as you warm this scent.
And for the little ones in your life, or those young at heart…we have a very special visitor this holisday season. Please welcome Milford the Moose. He is ready for winter with a cozy flannel scarf to match his flannel arms and legs. Milford would love a warm home and loving family to share the holidays with.
And stay tuned….starting today we have released our Holiday Gift Guide to help make your holiday shopping even easier.