The holidays are a distant memory.  The newness of the gifts has worn thin.  It can be hard this time of year to find the joy we held during the holiday season.  The winter blues can wreak havoc on your mood and drag you down, so why not give yourself a boost with Scentsy Body line?  Fragrance brings back memories for us and helps to evoke happy, warm feelings. Did you know you can wear your favorite fragrance everywhere?   So let's wear that happy fragrance and let the sun shine from your smiling face as you spread your cheer everywhere you go!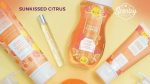 START YOUR DAY OFF RIGHT
Citrus fragrances help to boost mood.  Lemon, in particular, is known to purify and cleanse while ushering in sunshine and brightness to body, mind, and spirit! It helps boost concentration and focus while helping increase your mood.  Sunkissed Citrus, with its mix of orange, lemon, lime, and grapefruit, is just the thing for taking you from dismal grey to happy sunshine. Try Scentsy Body Wash in your morning shower to help wake you up, and carry Scentsy Hand Cream in your bag fora quick pick me up in the middle of your day.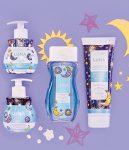 Relax the day away with jasmine
We can all drift into dreamland with the light florals of jasmine, sweet pea and freesia combined with juicy berries and sandalwood to bring you to a state of  peace and tranquility.  Jasmine will help usher balance and calm to the mind, body, and spirit helping you to relax and let the day fade away.  Luna is perfect for creating a peaceful environment! If you're facing a stressful day, start with a fragrant tub! Drop a Scentsy Bath Bomb for a decadent bath then follow that with some Scentsy Body Cream, perfect for softening and protecting your skin.  It's perfect for after-shower hydration.
Scentsy Body products come in a variety of fragrances, all carefully designed to brighten your mood and your heart. Find your favorite here!